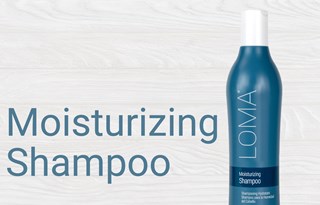 $22.00
$0.00
LOMA MOISTURIZING SHAMPOO 12 oz.
No Sulfates, Parabens or Glutens.
Replenish and restore moisture for silky, shiny hair.
For all hair types especially normal to dry, colored and foiled.
Great at moisturizing dry scalps!
Aromatherapy of Pure Mango, Orange and Tangerine.
Made in the USA.
To Use: Wet hair, apply desired amount, lather, rinse and follow with Moisturizing Treatment Conditioner.
Aloe Vera Gel –

 

The ultimate healing plant most effective on skin and hair.
Jojoba Seed Oil –

 

The most effective instant moisturizer to the hair. Rich in Vitamin E and B complex to protect the hair and skin from harsh environmental damage.
Avocado Seed Oil –Quenches dry thirsty hair and adds strength.
Castor Seed Oil –

 

Instant conditioning effects for the hair and scalp.
Creatine –

 

Most effective natural ingredient to add strength to the hairs internal structure especially on colored, foiled and bleached hair.
Quinoa Protein –

 

Gluten free, protein rich in amino acids to repair the cuticle layer and impart shine and moisture to the hair.